We've all experienced the hustle and bustle of daily life. Even in this new age of "working from home", it's so easy to get caught up in checking emails, picking the kids up from school, taking the dogs on a walk, or doing some last minute cramming for an exam… By the time dinner comes around, it's already 8pm, stomachs are grumbling and… the fridge is empty (other than some leftovers that probably should have been chucked out last week!). Sigh. We know the feeling.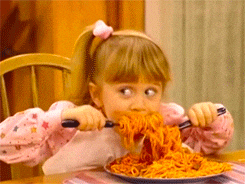 Picture this: 8pm hits, you've been non-stop all day, you grab your mac and cheese out the fridge, pop it in the oven and before you know it you're curled up on the couch with a warm meal in hand and a good movie rolling.
Yup! Ready meals take the fuss out of cooking and add ease back into our busy lives. Plant-based ready meals take this one step further by taking the guilt out of affordable, convenient and downright delicious food.
What are plant-based ready meals?
These are pre-prepared, pre-cooked and pre-packed plant-based meals that come (as the name suggests) ready to eat. They can either be kept frozen or in the fridge and just require some defrosting and heating up. You'll often find the meals are made per serving size, making it easy to purchase a convenient meal whether you're alone, want a dinner for two, or need to feed the whole family.
What kind of meals can you get as plant-based ready meals?
Now remember, we're not talking about just any ready made meals! These meals are made with only plants and plant-derivatives, including vegetables, nuts, beans, plant-based meats, lentils, rice and so much more. These ingredients are cleverly combined to create a selection of family-favourites:
Lasagna
Traditionally lasagna is made up of layers of mince, pasta sheets and cheese. In the plant-based version, you'll find butternut squash, spinach and sliced mushroom in a tomato sauce in place of the mince and a cashew nut and nutmeg béchamel sauce instead of cheese, making it a lighter, healthier and more nutritious option.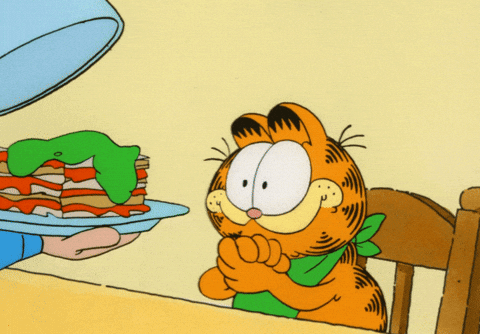 Black Bean Chilli
This hearty mix of sweet potato, black beans, lentils and peppers is served with rice (and a bit of a chilli kick!). It's a great source of protein and is perfect for a gluten-free diet. Just keep it frozen until you're ready to rock 'n roll!
Curry
In the world of plant-based ready made meals, there are an abundance of options when it comes to curry. If you prefer Indian curries, with spices like ground coriander, salt, cumin powder, paprika and cardamon powder, then you may enjoy the butter shicken curry or  tikka masala. Or, if lemongrass and coconut milk are up your alley, check out the red thai curry. Some curries are naturally meat-free; like daal, made with lentils. In the curries that traditionally contain meat, you'll now find plant-based alternatives like jackfruit, soy and tofu.
Noodles
Craving Korean? With succulent roasted tofu and chunky soba noodles coated in a fiery and sweet maple syrup and soy sauce dressing, accompanied by red chilli, ginger, garlic, and edamame beans, this plant-based meal is convenient, affordable and nutritious.
Bolognese 
For many, spaghetti bolognese was a weekly childhood staple, whether it was in the form of your great-grandmother's secret recipe, or your go-to Italian down the road. Well, bolognese is making a comeback! Except this time it is lighter, healthier and meat-free; made with mushrooms in a tomato, garlic and herb sauce and served with linguine. Bellissimo! 
Shepherd's pie
An ideal winter meal, plant-based shepherd's pie replaces mince for a hearty, slow-braised, lentil and vegetable stew with a generous topping of velvety mashed potato. Just grab it out the freezer for a wholesome, nutritious and delicious end to a busy day!
Unhealthy, last-minute meals are clearly no longer an option. If your freezer is stocked with plant-based ready made meals, you can get the convenience that fits your lifestyle, without compromising on nutrition or deliciousness!